Welcome to the Keystone Miniature Horse Club!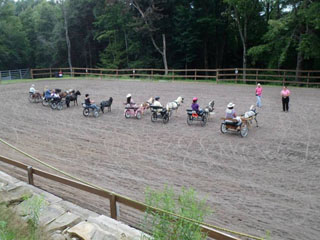 We are a miniature horse club encouraging the enjoyment of the small equine. We welcome all, regardless of registry affiliation.
Our Club was established in 1994. Our purpose is to:
Promote interest in Miniature Horses.


To aid in their protection and care.


To encourage responsible breeding, training and exhibition of good, healthy stock.


To broaden the scope of understanding and knowledge in all areas of equine ownership and management, through education.